THE JOURNEY TO SUSTAINABILITY IS A VERSATILE PROCESS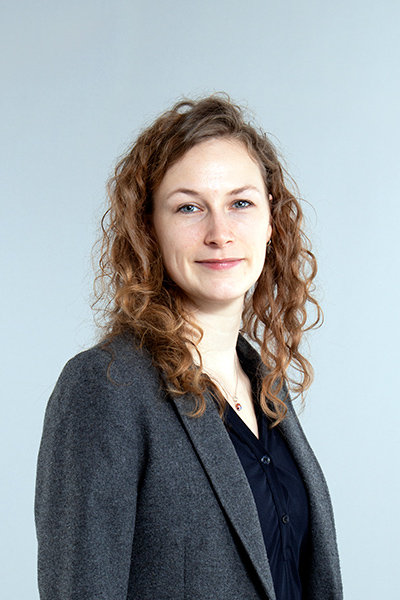 Sustainability is an integral part of everything we do at Tranemo. We are thrilled to welcome Nieke Sarink onboard as a new Sustainability Manager with responsibility for accelerating sustainable change based on the company's environmental strategy. Nieke has a Master's degree in Textile Engineering and has previously worked with quality and product development in various sectors of the textile industry.

Your key responsibility is to lead the company's sustainable development, can you tell us how you wil achieve this in your role?
Sustainability or the journey to sustainability is a versatile and complex process. My role is to continue to drive sustainability issues according to Tranemo's environmental strategy and connect all the parts. At the same time, I will stay up to date with new opportunities that can contribute to Tranemo becoming a more sustainable company.

How does Tranemo work to be at the forefront when it comes to sustainability?
Tranemo strives to minimize the environmental impact throughout the product life cycle. Through science-driven research initiatives and our close collaboration with suppliers, we can make maximum use of knowledge at all stages of the value chain. It also helps us to be at the forefront of sustainable development. However, Tranemo is not striving for this alone. Today we participate in various projects in collaboration with TEKO's environmental group, the Chemicals Group, Textile & Fashion 2030 and TexChain 3 to drive forward the sustainable development in the textile industry.

What is the biggest challenge you are currently facing?
Sustainability is not meant to be easy, especially when it comes to textiles. There is no straight answer to the question "If a material is sustainable?" Many decisions have both advantages and disadvantages from a sustainability perpective. The challenge is to find the right balance. Sustainable product development means early assessment of various aspects that must be carefully considered. For example, some materials can have low environmental performance in the production phase, but alternatively increase the life cycle of the end product and vice versa, as materials with better environmental performance can lead to a shortened product life cycle. Therefore, it is important to make the right decision based on analysis of areas of use and recycling possibilities of the end product.

As a Sustainability Manager, it is important to get the entire organization involved in sustainable development. What is important to think about in order to succeed?
Tranemo has been certified according to the environmental management system ISO 14001 for several years now. This means that the entire organization is involved in the improvement work within the environment-related areas. Important factors for continued success are to identify opportunities for improvement for each production process. This will increase environmental awareness throughout the organization and provide motivation for continuous improvement.